Coliving Valencia Business
Looking to relocate your team to Valencia?
Coliving Valencia offers the optimum solution for work teams wanting to move to the city of Valencia and are needing collective workspaces, and centrally located apartments.
If your company is considering sending a team to Valencia for either a fixed term or indefinitely, Coliving Valencia has you covered.
We will manage it all to ensure your move to the city goes as smoothly as possible; from reserving a workspace for all employees at the best coworking space in the city, to accommodating them in comfortable apartments.
We will also arrange various activities for you and provide all the necessary resources to make arriving in Valencia both easy and safe.
What is included in our Business services?
All-in-one solution for your team
Workspace & Meeting Space
A shared workspace for all your employees. 3000m2 of office space for your comfort.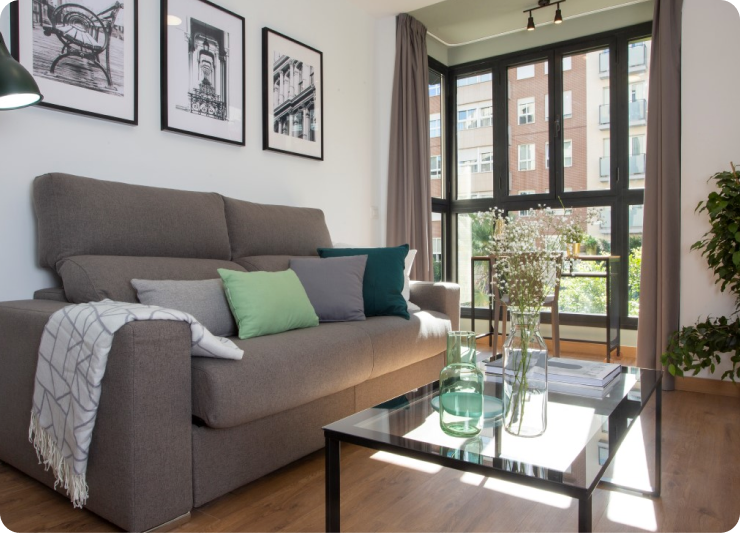 Accommodation in centrally located apartments with varying specifications depending on the requirements of the individual.
Personalised enrolment catering to your team's needs. This includes: talks, guided tours of the city, transport passes, transfers from/ to the airport, legal advice for the companies, a Valencia leisure guide etc…
Starting from scratch in a new city has never been easier
You and your team will have everything you need to enjoy and take advantage of Valencia from day one.  Your private apartment, your workspace and your ecosystem of entrepreneurs in the city of choice for digital nomads.
Forget about the complications and difficulties when moving. Say Hello to comfort and flexbility from day one.
Your workspace in the most popular coworking space according NomadList
Wayco offers two coworking spaces in Valencia, one located in the Ruzafa neighbourhood (5 minutes walk from the flats) and the other in the Abastos neighbourhood.
+300 entrepreneurs, professionals and small and medium enterprises from different sectors interact and collaborate on a daily basis to make their projects and businesses grow, taking advantage of the synergies that arise from shared work, networking and events.
We'll contact you to arrange a call so we can get a closer insight into what you're wanting.